Introducing PNR's all new Project Division.
We are proud to announce the launch of our Projects Division. We now have the capabilities to do detailed engineering and procurement for small to medium sized projects. Currently, we are already in the midst of bidding on 5 different depot and oil terminal jobs in Myanmar.
Project Division:
Engineering and Design
Scope of work includes:
Engineering, Procurement and Construction Management ("EPCm") with respect to an oil terminal/section of a plant/terminal.
Engineering services: conceptual design, front-end engineering design and detailed engineering.
Procurement services: material and equipment purchasing and material management.
Project management: consultancy and supervision
Detailed engineering of a certain part of a plant/terminal.
Depending on the nature, scale and complexity of work, it takes approximately one to two/three years to complete a project.

---
Project Services
Feasibility Studies
Project Planning and Management
Consultancy
Detail Design Engineering
Material and Equipment Procurement
Project management and Supervision
Commissioning
---
Project Design Fields
Product Handling and Tankage System
Jetty Product Loading
Truck Product Loading
Piping Design
Utility Supply Facilities
Pipelines (long distance, on-shore and offshore)
Sea Berth
Lube Oil Blending Plants
Engineering Systems
PD Flow Automation
Truck loading Automation
Tank Gauging System
Marine Jetty loading Automation
Fire & Gas & Hydrant System
---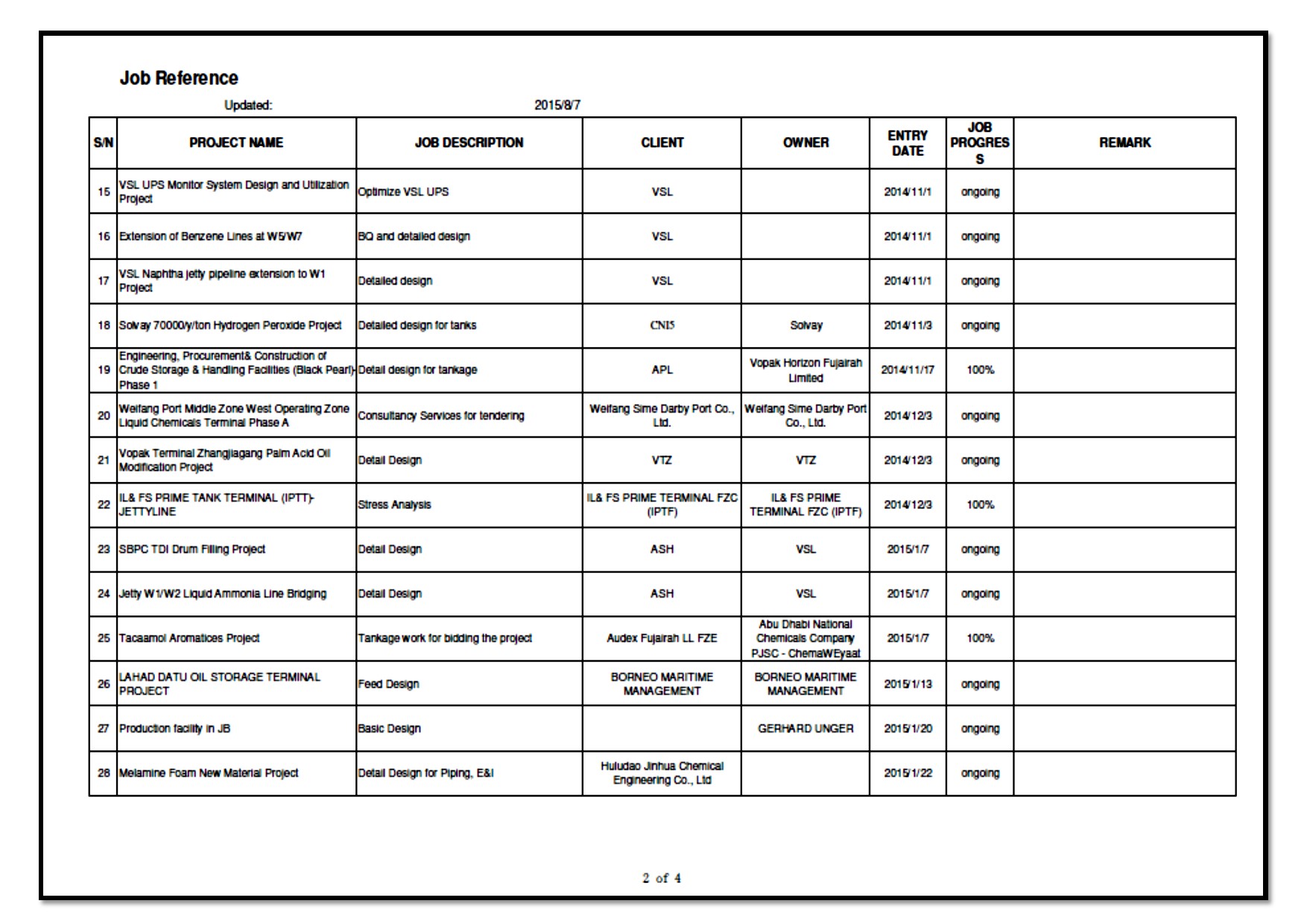 ---
---